Brexit has impacted the nation in many ways as we have quickly learned. However the disruption for patients reliant on medicinal cannabis access being transported from overseas, particularly Europe was an unexpected result. This created a lot of focus in the news and patients across the UK were rightfully concerned for their health.
We are pleased to learn that clinical access to medicinal cannabis under prescription from UK Doctors and clinicians will be permitted via the Netherlands until July 2021.
Our first discussion with Jonathan Nadler, Group Managing Director of Lyphe Group we explored medicinal cannabis tackling mental health, particularly during a time of such uncertainty. In part II we learn more about the work Lyphe Group does every day to help patients who may be in financial difficulty by trying to reduce the cost of treatment and improving access.
Harriet: Hi Jonathan and welcome, please tell us more about the chain of private clinics under Lyphe Group?
Jonathan: Hi, thanks for having me. Lyphe Group owns 100% of the medicinal cannabis clinics we work with. We had 7 sites prior to COVID-19 and then everything had to shut down. It's an interesting one because as a business we were always intent on being a tech-first company and then the pandemic actually sparked our growth. We had clinics over the country but had to make the transition to everyone accessing their consultations with doctors virtually. We are the busiest clinic in the UK so far, and there are hospital patients in the UK using our clinic. We have well over 25 prescribing doctors now, which although doesn't sound like much, when looking at the number of prescribers in the whole of the UK, it's about 60/70% of all prescribers.
Our core goal for the clinics is to safeguard patients and doctors. We have a very rigorous process to get patients through from referral to actually seeing a doctor, which is for the safety of patients and for safeguarding our doctors. The process to see a doctor is really driven by whether you have had two or more medications for a particular condition and your treatment resistance. Our doctor will receive lots of information about the patient from their GP or the specialist and the patient will fill out a detailed questionnaire. Once that is done and reviewed the patient is then eligible to meet with us and after the patient has been seen by the doctor, our core objective is to ensure that patient gets better. So our doctors will monitor the health of the patient and what we're looking to improve overall is their quality of life.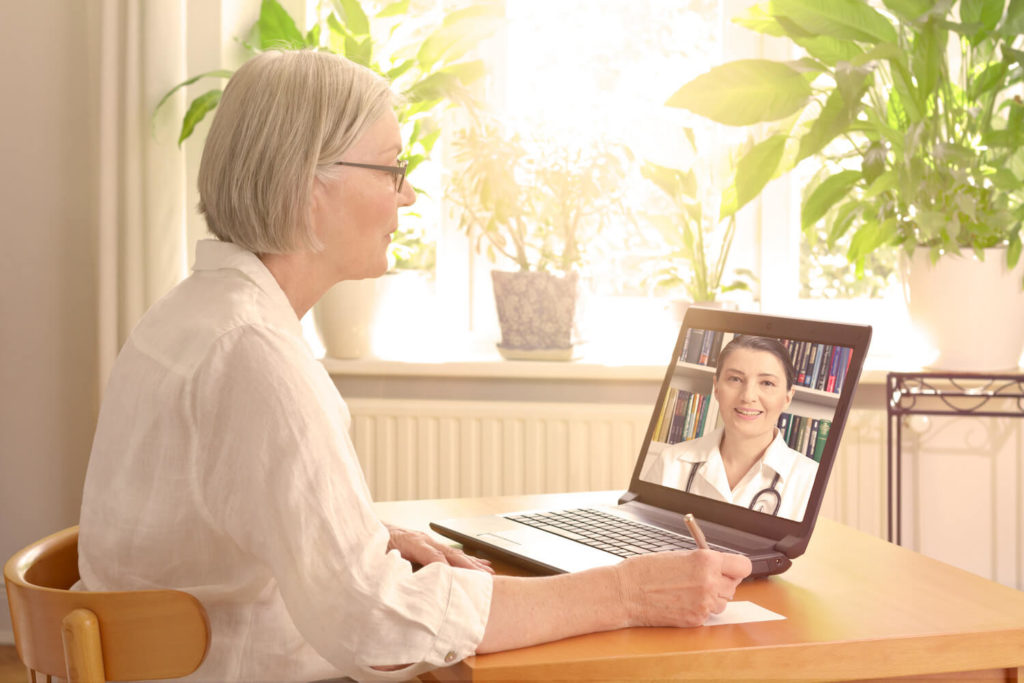 Harriet: The cost of therapy… it does vary across private clinics and there's been a lot in the press about the ranging costs and how expensive it can be for people who may not be able to afford it yet need it to treat their chronic conditions. How is Lyphe Group working to try and reduce these costs? Particularly for those people suffering financial hardship at the moment.
Jonathan: Yes, we have to deal with these patients a lot, the ones that simply just can't afford it. It is heart breaking to see. We really do need the NHS to do more to try and resolve some of these issues. We sometimes discuss internally about whether it's the insurance companies that need to come in and help out. But then again, it won't be the entire population that needs it as it's not an even playing field. In our position, as a private clinic and also a dispensary we are obviously looking to make money from the selling of cannabis and cannabis services, but we are very much driven by how we can make life a lot easier from a financial perspective for our patients. So for example, in January we reduced our appointment costs to £70 for any patient, which is the lowest in the market by far!
We wanted to encourage patients who have considered it but seen the price and been put off. We encourage them to come back and enquire further since the decline in price. The medicine is the main bulk of the cost, but we quickly learnt that the price was too high for most people, and we worked hard to source much cheaper products with a good consistent supply chain coming into the UK. We have also launched our own range of oils and flowers back in December called Noidecs to help mitigate the risk of low supply. We have entered 2021 and launched a product provider scheme, which is basically a big observational registry where patients can go and retrieve their data online and can be managed by the doctors. This is an initiative that we hope will be the future for the NHS longer term. The upside of patients doing that is they get a cap on the cost of medication at £150 per month.
There are also bigger macro things to consider as the cost of medicine is constantly falling. It is now at a point where it's cheaper than the black market. So while 1.4m people consume cannabis via the illegal black market for medical reasons, they can now embark on the legal market and get safer medications from us.
Harriet: So finally, what are your views regarding Brexit causing prescription barriers that effected the UK cannabis supply chain? It was recently announced that the stopgap had been resolved until July, but what's your opinion on the disruption risks due to Brexit?
Jonathan: Hannah Deacon and her son Alfie Dingley's access to treatment was put at risk and I'm pleased to learn of it being resolved but there were hundreds of families across the UK that were put in a very bad situation indeed. Patients have a certain type of medication that now is becoming more challenging to get a hold of and I just hope there's a sustainable solution before July.
What I would say is that our supply chain at Lyphe Group hasn't really changed anything. We have supply coming from different parts of the world and we are fully stocked. There's a couple of different types of products which I know that the UK is running low on but there are vast quantities of medicines available right now.
---
Lyphe Group's endeavours in the cannabis industry is a perfect example of the patient-driven companies that are available in the UK and a prime example of the companies we want to work with to supply our product to. The supply of medicinal cannabis in this country is due to increase as more cultivators are noticing the potential and the positive financial impact it can bring to the economy, therefore positioning UK cannabis suppliers in a strong position post Brexit.
You can learn more about Lyphe Group by visiting here
If you enjoyed this blog and want to learn more insights on the medicinal cannabis industry post-Brexit featuring comments from Carl Holvey, Sapphire Medical Clinics and Crispin Blunt, MP & Chair of the Conservative Drug Reform Group, visit here